---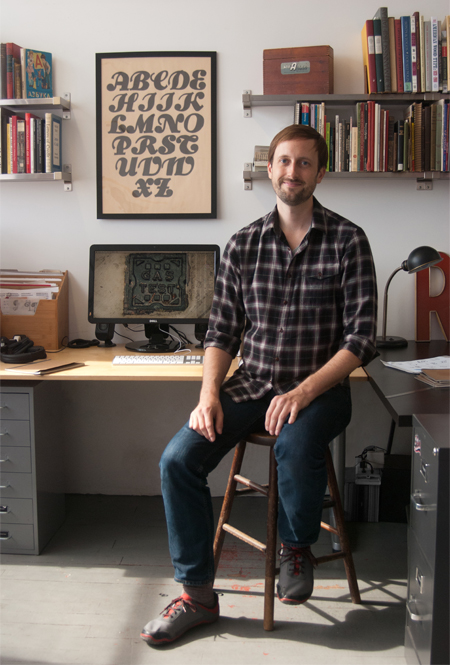 Photo by Max Tielman for Design Sponge
Serious Letterforms
I create serious letterforms. Whether a design is formal or fanciful, I am dedicated to high-quality craft and creative problem-solving. Working independently for a decade, I have created custom types and lettering for brands, publications, and cultural institutions.
Let's collaborate on a big type family, a small lettering job, or a quick typographic consultation. I'll find a custom-tailored solution to enrich your project's typographic palette, within your budget and time constraints. Email me to get started.
Retail Type & More
My latest retail typefaces are Aglet Slab and Export, available through my foundry XYZ Type. In the past I contributed to the design of Gotham, Archer, Chronicle, Omnes, and more.
I taught typeface design for eight years, and I co-founded the Type@Cooper postgraduate program. Although I'm currently on hiatus from teaching, I offer occasional workshops and lectures. I also served a stint as Secretary for AIGA New York. And for fun, I post frequently on Instagram.
---